Campaigns
Scrap budget cut proposals and plan for £30 green bin charge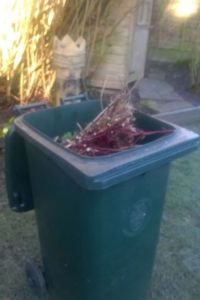 We are campaigning against the Labour budget cut proposals. They should be scrapped and new proposals brought forward for public consultation that promote efficiency and preserve front line services. This is our latest campaign. You can see some of our successes on the Achievements and Influence page.
These latest budget cut proposals are:
UNNECESSARY - The council underspent by £600,000 last year - most of these proposals are simply unnecessary
DISJOINTED - The council is proposing to cut 35 hours a week of active monitoring of CCTV only weeks after investing in new cameras in new crime hot-spots
CYNICAL - Labour candidates gave the impression that they had scrapped plans to introduce a £30 green bin charge when they stood for election just 2 months ago. Thatís because the proposal was badly thought out and unpopular. To re-table the bin charge proposal now is utterly cynical. It will mean ten or more jobs lost at the council; increased burning and fly tipping and green waste ending up in grey bins and then in landfill. Waste collection services should be paid for as a universal service through council tax.
DEVOID OF IDEAS - Proposals to reduce street cleaning; public toilets; and CCTV but nothing challenging the £100,000 loss made by building control or any movement to reduce the highest councillor allowances in Lancashire.
Cut costs, NOT jobs and services at West Lancashire Council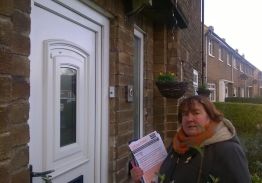 Fact 1:
No Other council in Lancashire has two Managing Directors. UPDATE: OCTOBER 2015 - CAMPAIGN SUCCESS - The main parties finally caught up with us. One of the MDs left the council.
Fact 2:
West Lancashire councillors get a basic allowance of £4842 a year - the highest in Lancashire. The Lancashire average is £3469.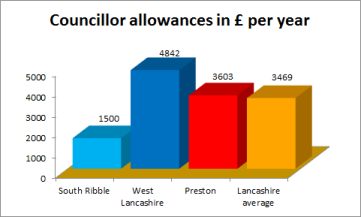 Fact 3:
West Lancs Council needs to save more than £800,000 in 2016/17 and every year after that. Your services and staff jobs are at risk.
Video - Campaigning in opposition to the proposed £30 green bin charge - August 2016