Pressure on County Council yields a decision to restore previous better standard of grass cutting
Now Borough Council needs to halt plans to review "existing service specifcations" for grass cutting
Our West Lancashire have welcomed news that the County Council have reinstated the higher standard of grass cutting for 2018 after the reductions this year had left the Borough looking unkempt and uncared for. However, the Council Independents warned that plans being considered by the Borough Council might undo this step forward.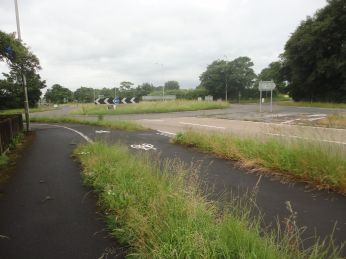 Cllr Adrian Owens said, "Our West Lancashire wrote to the portfolio holder in May about the dangerous situation on roads in our area caused by thigh high grasses obstructing vision at road junctions. Since then we've maintained the pressure along with many others in the community. So we are delighted to learn in a letter from the Cabinet Member that from next year the county will restore their previous higher standard of grounds maintenance.
However, the long-serving Borough Councillor warned that with the Borough Council currently proposing to cut up to £150,000 from the grass cutting budget the situation in some parts of the Borough might be even worse next year. "Confusingly for the public, grass cutting is shared between County and Borough councils. In parts of the area, Skelmersdale for example, the Borough Council cut much more grass than the county. Skelmersdale could look a lot worse next year. This latest idea from the Borough should be rejected. We need our councils to work in a coordinated fashion, not like the Pushmi-Pullyu from Doctor Doolittle."
14th September 2017