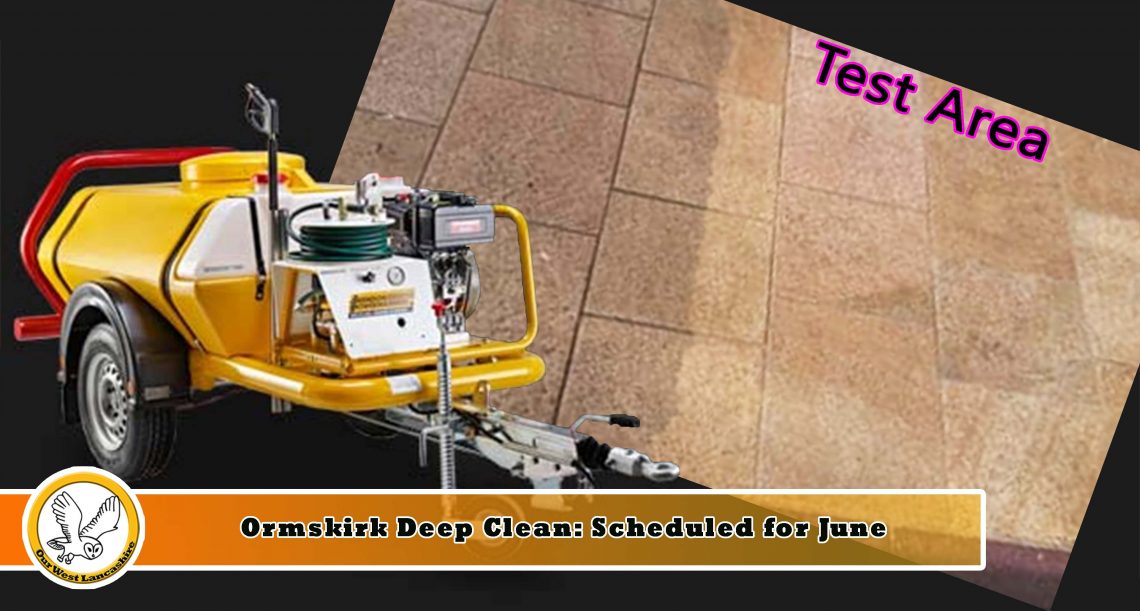 OWL Secure Deep Clean Of Ormskirk Town Centre After Long Campaign
Ormskirk Town Centre is set for a much needed deep clean after a long campaign from Council Independents, Our West Lancashire who first raised the matter more than a year ago.
The Council responded by purchasing the equipment for such a deep clean last July but it has taken further pressure culminating in a formal question to the last Council Meeting to secure this commitment.
The Council has now trained staff, assessed the town centre and carried out a trial clean of a small area of paving. The work is planned to start on Monday 1st June and is likely to take approximately 3 weeks dependent on weather, footfall, businesses re-opening and available resources during the virus crisis.
OWL spokesperson for Street Scene services, Councillor Kate Mitchell warmly welcomed the council's plans, "We started the campaign for a deep clean of Ormskirk some 18 months or so ago. The council first had to get approval to purchase the special power washer which OWL supported at the budget meeting. There have been delays and we've raised repeated questions, but I'm delighted this is now happening. If we are to attract shoppers back to our town centres as restrictions are lifted then they need to be clean and welcoming."