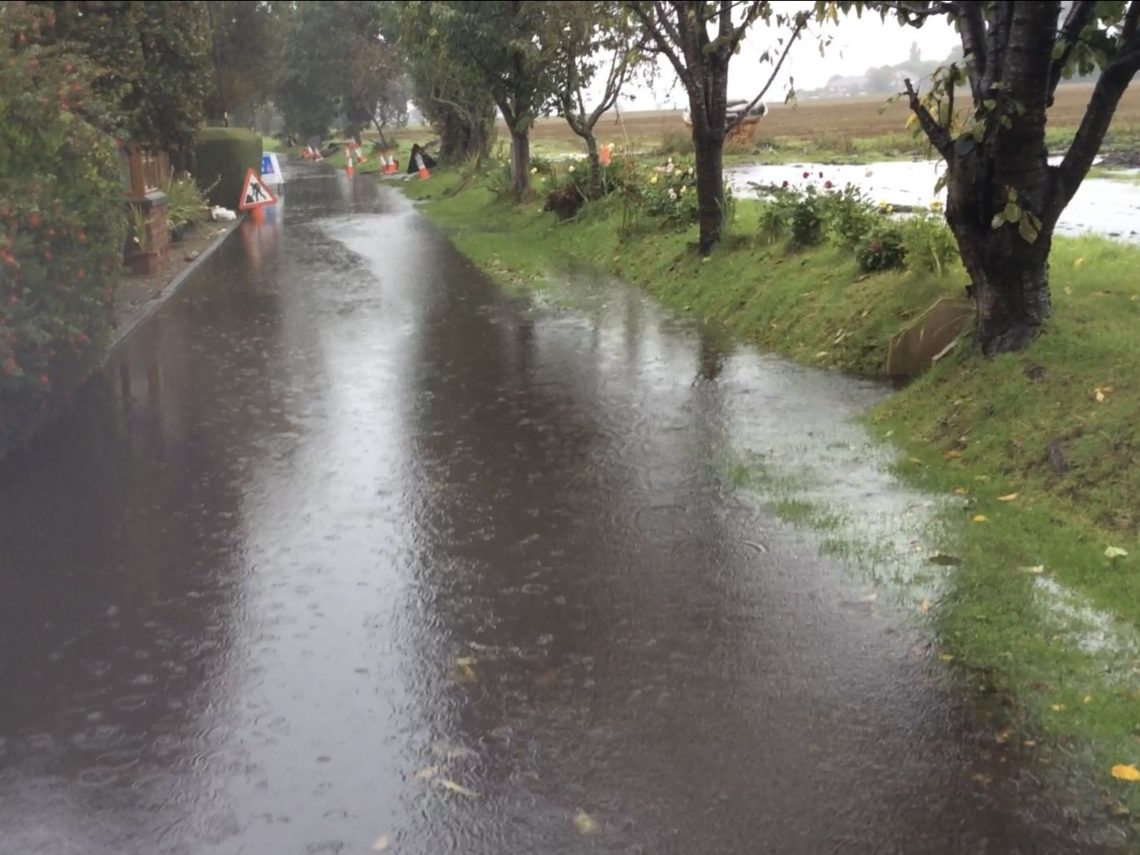 Hopes rise for flood affected area after Network Rail 'come to the table'
Hopes for progress to alleviate flood risk for long-suffering residents living in Crabtree Lane in Burscough have risen. Network Rail drainage experts have confirmed drainage investigation works are underway and they will be meeting with Lancashire County Council on Monday.
Residents in the area approached OWL Councillor, Adrian Owens for assistance after the floods of the 11th August which saw properties once again flooded. Residents have suffered repeated flooding damage over recent years.
After spending 90 minutes outside their properties and listening to their concerns first hand, Cllr Owens took up a number of matters on their behalf. A camera survey of the pipework system under Crabtree Lane has now taken place and today Network Rail (the rail line runs across the affected area) have confirmed their investigations are underway.
Cllr Owens said, "It was clear that residents were meeting institutional inertia in having their voice heard and that there was a lack of coordination between agencies. I'm pleased that agencies now appear to be pulling in the same direction and I hope that out of this will come meaningful and effective proposals to alleviate the flooding risk in this part of Burscough".
The correspondence can be read by clicking on the button below.