Case Study: Jane Thompson
Jane joined Our West Lancashire when it was launched. Jane has lived in Ormskirk for over 15 years. Jane is an animal lover and currently has two rescue cats.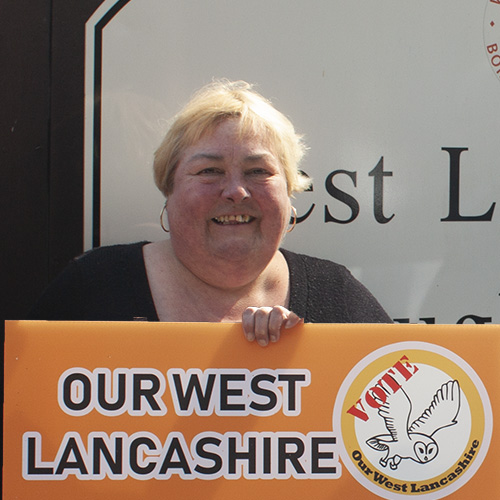 Jane, what first made you interested in local politics and community affairs in West Lancashire?
I am not particularly interested in politics. I only became interested as I was a secretary of a local residents association that worked for residents which was non-political and local councillors continually "let us down". Councillors were more interested in politics and the local press than what they could actually do for residents.
What attracted you to getting involved with Our West Lancashire?
I became interested in OWL as they were independent and not governed by a 'whip ' so to speak and would allow me to speak up for problems in the ward, rather than be governed by local politics.
Why did you stand as a local election candidate?
I stood as a local independent Councillor as I was so fed up with the main parties and politics. They were not listening to residents.
How do you manage the time required being a councillor with work and other commitments?
It's easy to manage the time as I work, but answer e mails in the evenings. The main point is residents don't demand an immediate response, but they do wish for a response, and it's important a response—whether favourable or not is given. It's all about communication.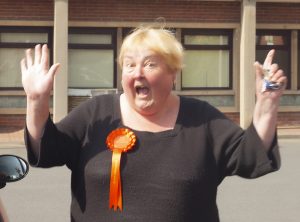 What's the best thing about being a councillor?
The best thing about being a councillor is helping residents and getting a positive outcome for them. Makes it all worthwhile . We can make a difference and we have done. It's lovely the amount of thanks I have had.
What's the worst thing about being a councillor?
The worst thing about being a councillor is I don't understand all the 'jargon' on the committee papers , I am not trained in finance /planning etc . I am just an ordinary person not trained in Council stuff.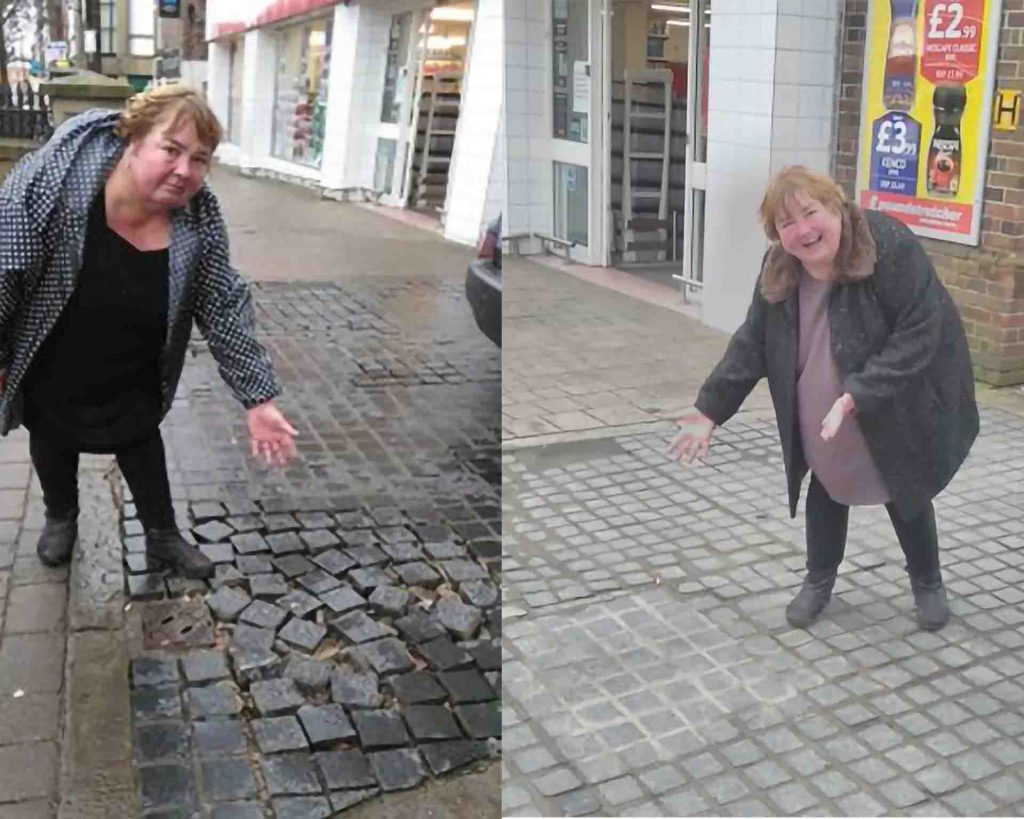 What would you say to someone reading this who thinks that being a councillor just isn't for them?
I would say 'go for it'. You can make a difference to residents' lives and I am proof of this.
What support did Our West Lancashire offer you when you decided to stand as an Independent councillor to put residents first?
OWL have given me total support and advice.