Ormskirk historic brand retained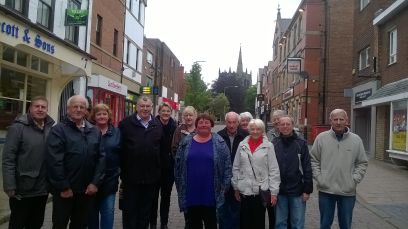 The proposal put forward to rebrand Ormskirk as a University Market Town has been rejected by the council after a public outcry.
Council Independents, Our West Lancashire highlighted the proposed rebranding last month and called for a public consultation before any change was made to the "Historic Market Town" branding.
Now the Council Leader, Ian Moran has confirmed that the existing branding will remain after many concerned residents wrote to him over the proposed changes.
Cllr Adrian Owens said, "This proposal understandably touched a raw nerve, resulting in many people contacting the Council Leader. It's a pity he then tried to divert matters with irrelevant talk about the name of the town when the concern from people was always the town's branding. However, I'm pleased some residents were not put off and wrote to him again securing the assurance that the town will continue to be marketed as a Historic Market Town. To have made any change without a full public consultation would have had no mandate and incurred unnecessary costs in changing signage."
Cllr Owens concluded by stating that the townsfolk's interest in this matter showed that they needed to be more fully involved in the implementation of the Ormskirk Town centre strategy.