Second Independent elected in West Lancashire by-election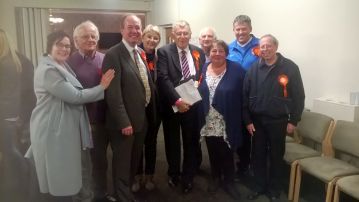 Independents on West Lancashire Borough Council boosted their representation last night when Ian Davis of Our West Lancashire won the Derby Ward by-election with a majority of 109 votes.
Speaking after the result was declared, Ian said, "What an achievement, we polled votes from every section of the community, especially the Conservative and Labour parties. What a wonderful team we have of dedicated individuals. Our planned approach was organised by our excellent agent and carried out efficiently by our army of fantastic supporters.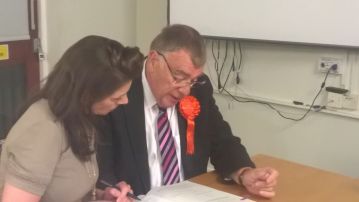 We can now make good progress but we need more support to strengthen our team and would welcome new independent thinking people who can join us and contribute to achieving more success.
We look forward to working with West Lancashire Borough Council in a positive manner to achieve a better West Lancashire for all its residents."
Councillor Adrian Owens said, "This is a fantastic result for Our West Lancashire which was only established two years ago. Our support is growing and any resident who is civic minded and wants the best local services for residents would be made very welcome if they joined us. Together, people with a positive approach that focuses on delivery of local services rather than political point scoring can achieve a lot in these uncertain times."
He concluded with a message for Labour and Conservative parties: "Instead of insulting Our West Lancashire and the many local residents who support us, I hope the main parties take this as a wake-up call. We have put forward ideas worthy of serious consideration and no one party has a monopoly of good ideas."