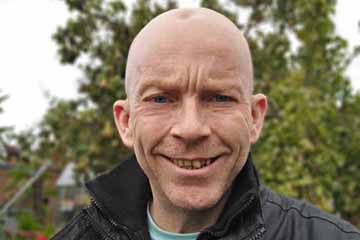 Blair represents residents and OWL in Skelmersdale South. He is a big believer in, and successful practitioner of fighting very hard for the oppressed and voice-less who come up against 'the machine'.
Blair Piggin is leading the campaign as we expand Our West Lancashire's sphere of influence into Skelmersdale. He is also responsible for our web and social media presence.
He started his career at a multi-national in the City after graduating in Mechanical Engineering from Leeds University. After a number of years living and working around the City, he found his friends, family and the life style in West Lancashire to be a bigger pull than the rat-race and impersonal nature of city life.
Blair has grown exasperated with the two-party, tribal nature of local politics in West Lancashire, where residents are the main losers. He was fired into action when faced with the apathy and complacency of some of his elected representatives regarding over development of the town. Consequently, when a proposal for demolishing and excessive redevelopment of the property next door to his, he and his neighbours turned to OWL for assistance.
Not only were the plans successfully opposed at the local level, the applicant made an appeal to national Government, which Blair challenged for a second time. The developers were forced to retreat and reconsider other options. The site was eventually re-furbished in such as manner that was acceptable to existing residents.
It was this course of events that galvanised Blair as an OWL. After witnessing OWL's determination to prevail when he was faced with a large and well resourced corporation attempting to force their will on him and his neighbours, he became an activist. Blair was delighted to be invited to join the OWL committee in 2017.