Independent Our West Lancashire Group moves to protect Leisure Facilities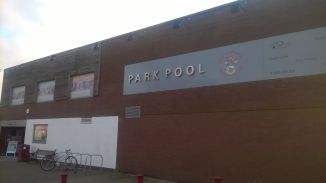 On the news that West Lancashire Borough Council have appointed Consultants to produce a Leisure Strategy (based on a Facilities Planning Model Study which tests the impact of closing facilities), reporting in June after the local Elections, Cllr Adrian Owens, Leader of the Our West Lancashire Group on the Council, has moved swiftly.
"It is imperative that Leisure Facilities in West Lancashire are protected from any "knee jerk" reaction to this report. The Consultants producing this strategy will have already been made aware that they must recognise, in producing this report, the "challenging Financial Climate " in which the Council are already operating" said Cllr Owens.
"The Our West Lancashire group have already put forward proposals for saving over £200,000 by reductions in costs of senior management and Councillors Allowances which would have gone some way towards such Leisure costs."
Our West Lancashire has therefore moved to offer some protection to residents in this worrying situation and has now taken the major action of nominating these facilities as Assets of Community Value. This means that if the Council proposes closing any of the facilities in the future they have to give residents in the Borough the time and opportunity to seek ways of keeping the facilities open.
Councillor Owens said, "Those facilities included in our formal move to make them Assets of Community Value include Park Pool, Nye Bevan Pool, Chapel Gallery and Banks Leisure Centre. Burscough Leisure Centre was already previously registered by its foresighted Parish Council".
He concluded by saying "I hope this swift action on the part of the Our West Lancashire management team, will go some way to ensure decisions can be reached in a calm and satisfactory way for all residents of the Borough."