Decisions on Whitemoss and Glenburn cynical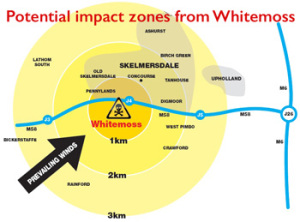 This week has seen two blows to Skelmersdale from both the main political parties.
First, the Labour county council announced the closure of Glenburn High School without any strategy to improve secondary schooling in the town. This was followed by the announcement by the Conservative government of the expansion of the Whitemoss hazardous waste site.
Let's be clear. All the information for both these decisions was sitting on the desks of the Labour and Conservative politicians responsible for many weeks, if not months. These decisions have been deliberately and cynically delayed until after the General Election.
Local residents are increasingly seeing through such cynical ploys from the main political parties. Our West Lancashire will continue to support residents who work and campaign to improve their local areas.
If you want to improve your local area, please get in touch and we will support you.
Image above courtesy of Arrow.