Listening initiative launched
Democracy and Freedom …enshrined by Magna Carta 800 years ago – alive in West Lancashire today?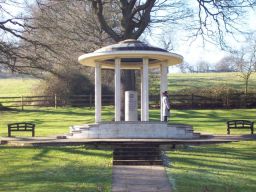 800 years ago this week Magna Carta, signed at Runnymede, espoused the principles of Freedom and Democracy for all. But what does this mean for us today in West Lancashire ?
Do those freedoms and democracy still function to benefit local residents here in West Lancashire asks Cllr Adrian Owens of the Our West Lancashire group on West Lancashire Borough Council. "I believe we are lucky enough to have democracy, 800 years on, but increasingly local residents feel excluded from the local political process" said Cllr Owens. "I believe there is so much more that can be done to realise the full potential of people's freedom of expression and interest in Democracy."
"For this reason I have come up with a special initiative to involve West Lancashire residents in ensuring their role in the democratic life of their Borough. During the next few weeks, Our West Lancashire will be recruiting local people to take part in a "Listening to West Lancashire" initiative to be held over the coming months. This will give them an opportunity to discuss in a free yet structured way, the "issues of the day" in the Borough – housing, jobs, better transport, revitalising our town centres, protecting our countryside, health services and others."
Recruitment will take place to cover all ages, areas of the Borough, voting preferences (no, not only Our West Lancashire !) and each group will have no more than 12 reviewers. They will meet approximately Bi Monthly, in a round table group manner, and will discuss the "issues of the day" which will affect them. Their views and thoughts will then be passed on to relevant Council members and officers, to assist in any decision making in the Council Chamber.
If YOU would like to bring the principles of Magna Carta alive in 21st Century West Lancashire and be part of the "Listening to West Lancashire" initiative all you need to do is send your name, age group (16-25 , 25-45, 45-60, 60+) area of residence in the Borough – not your address , and confirmation you could be available on 3-4 occasions over an 8 month period , between 6.30 and 8.30 in the evening to office@ourwestlancashire.com or telephone 01695 351361 and leave a contact number.
Image of Runnymede courtesy of Commons Wikimedia