Illegal delay increases concerns over future of leisure centres and Chapel Gallery
UPDATED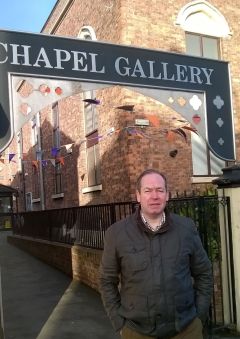 The Our West Lancashire party has said their concerns over the future of the Borough's leisure centres and Chapel Gallery has been heightened by the long and illegal delay in the council's response to a nomination of the facilities as community assets.
In March, the new group of Independents nominated Park Pool, Nye Bevan Pool, Chapel Gallery and Banks Leisure Centre as Assets of Community Value; Burscough Leisure Centre having already been previously registered by its foresighted Parish Council.
The council had eight weeks in which to respond to the nomination. This expired some time ago and in spite of enquiries to the council no formal response has been forthcoming.
Cllr Adrian Owens, Leader of the Our West Lancashire Group on the Council said, "As the council leisure centres and Chapel Gallery are de facto Assets of Community Value, the nomination process should have been straightforward and speedy. The fact that the council has acted illegally by not responding within the 8 week time period, heightens our concern that one or more of the leisure facilities is under threat."
He continued, "The council has launched a leisure review conducted by consultants. The consultants' brief clearly states that the consultants must remember that leisure is a discretionary service and the council has to find large financial savings."
"By nominating the leisure centres and Chapel Gallery, Our West Lancashire are seeking to ensure that if the Council proposes closing any of the facilities in the future they have to give residents in the Borough the time and opportunity to seek ways of keeping the facilities open. The fact that the council appear to be dragging their feet is of great concern. Firstly the council should make savings on senior management and councillor allowances before any proposal to reduce our leisure provision and secondly, if there is any proposal to close a facility, residents must have the option to take over as they have successfully done in other council areas."
On 1st July 2015, Our West Lancashire received confirmation from West Lancashire Borough Council that the three leisure centres – Park Pool; Nye Bevan Pool and Banks Leisure Centre along with the Chapel Gallery in Ormskirk have finally been listed as assets of Community Value.
This means that local residents will have a greater say if the council moves to sell any of the centres.
Cllr Adrian Owens, from Our West Lancashire said "Adding these public facilities to the list in this begrudging manner does little to diminish our concerns about the future of our swimming pools and leisure facilities. The council only responded when we highlighted their illegal delay. The leisure review continues with a clear brief to make large savings in the leisure budget. I will be asking further questions in the coming weeks."