Aluminium and more plastics can now be recycled
Question from Resident to Council Leader at last Council Meeting brings news of Increased range of Materials that can be Recycle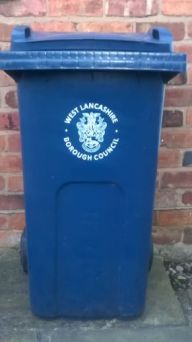 Aluminium foil and aluminium trays can now be included in residents' blue bins or boxes, while a wider range of plastics than the council states in its current guidance can also be recycled.
This information was revealed after a question from a Westhead resident was posed at the July council meeting by Our West Lancashire councillor, Adrian Owens.
Our West Lancashire has now called on the council to update their recycling guidance. Cllr Owens said that the publicity of almost every other council in Lancashire included the recycling of aluminium foil and trays.
While the council publicity is updated, Our West Lancashire have produced their own updated guidance which is available in electronic format on request. Use the contact form and we will send you a copy.
The right for residents to ask questions of their council leaders at council meetings is something that Our West Lancashire continues to promote but is resisted by Labour and Conservative. In the meantime, if any resident has a question for the next council meeting, they should send it to Our West Lancashire who will look to put forward a number of questions on residents' behalf.