Tackle rash of To Let signs that blight Ormskirk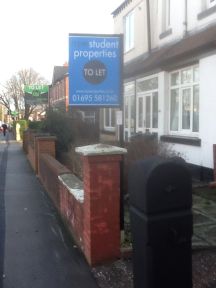 A local Ormskirk activist is asking the Council Leader to take action on the rash of To Let signs in the town.
Jane Thompson, from Our West Lancashire has asked the Council Leader to implement a voluntary code of practice with local letting agents that will see the use of To Let signs curtailed.
Ms Thompson said, "To Let boards have become excessive in parts of Ormskirk and this is having a negative impact on the visual amenity in these neighbourhoods. With the internet, there is very little need for such boards to go up on property these days and I know that some local letting agencies have already stopped using them.
Many councils have implemented voluntary letting boards codes of practice and I am asking our council if they will do similar. There are legal powers available that some councils have had to use, but a code of practice should be tried first."