Flytipping rises sharply after county council introduce new waste disposal charges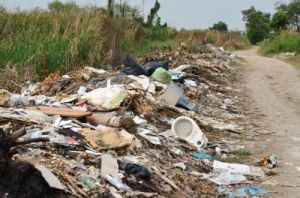 Fly tipping on land owned by West Lancashire Borough Council has increased by almost 20% since the county council introduced a new waste disposal charge for inert waste in July. The figures were released after Cllr Adrian Owens, asked a question on behalf of a concerned local resident at the recent council meeting.
298 fly tips were removed in the 3 months from July-September this year compared to 251 in the same 3 months in 2014. The Country Land and Business Association have also recently reported increases in fly tipping on private land in the region.
Cllr Owens said, "Once again, this shows a lack of coordination between the two councils. While Lancashire county council may be patting themselves on the back and counting extra income from their new waste disposal charge, the Borough council and private landowners are having to deal with the clean-up costs of fly tipping."
"Often, introducing charges such as these have unintended consequences. Residents frequently say to me that waste collection and disposal is a core service that they think should be funded through council tax."
The Our West Lancashire councillor concluded by pointing out that once again, a question from a local resident had brought important new information to light. "The council should allow residents to ask any relevant question at a full council meeting, without a councillor having to ask on their behalf. Yet they are still resisting this."
Image courtesy of antpkr at FreeDigitalPhotos.net