OWLs welcome new steam room for Park Pool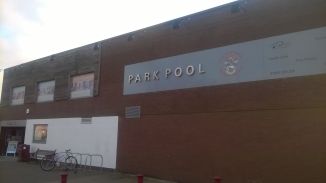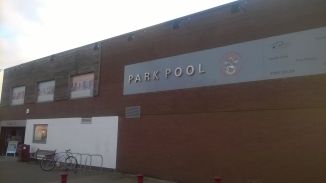 Users of the health suite at Park Pool will benefit from a new steam room which is being installed next week (6th February), in the latest of a series of improvements at the popular Ormskirk facility.
The news has been welcomed by Our West Lancashire. It was complaints from residents of the frequent breaking down of the old steam room that resulted in Jane Thompson and Cllr Adrian Owens starting to make regular inspections at Park Pool 12 months ago.
Cllr Owens said, "The new steam room is the latest in a series of improvements. We've seen a refit of the gym; new furniture and lighting in the ground floor viewing and refreshment area; refurbishment of family changing rooms, lockers and showers. It's fair to say that there has been a sea change in the approach and attitude at Park Pool since the public petition we raised led to the Labour council abandoning closure proposals for the pool."
Jane Thompson said, "12 months ago I was receiving complaints from users of the Centre about the steam room breaking down and being left out of action for weeks. There were also complaints about lockers, poor repairs and mildew. That's why we started regular inspections at the Pool. Over the past 12 months, we've seen standards improve dramatically. Staff morale is high and there is a real sense of purpose evident."
Adrian Owens concluded, "The change in fortunes can be traced to the rapid U-turn made by the council after their closure proposal met with a huge public outcry. Before then, there seemed to be an unspoken view that Park Pool should be run down. Since then, there is renewed investment and Our West Lancashire will continue to watch closely and continue our inspections to ensure that West Lancashire's most popular public leisure centre has a secure future."