Motions tabled for council debate on concerns of residents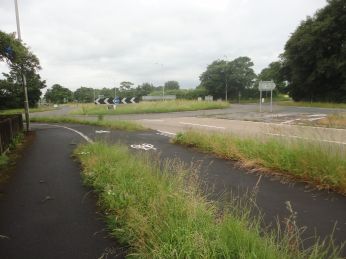 Residents' concerns are being debated in the council chamber this week, after the council Independent group tabled motions on reducing car parking charges in Ormskirk and the sorry state of grass cutting and weed control along the Borough's roads.
Cllr Adrian Owens said: "Often at council meetings we debate motions sent out by the headquarters of the main political parties while the concerns that we as councillors hear on the doorstep or in our mailboxes are neglected."
Newly-elected Our West Lancashire councillor, Ian Davis said: "I campaigned in the recent by-election for a reduction in car parking charges, something Chorley council has recently done and so at Wednesday's council meeting, we have tabled a motion. It calls for the council to consult with national and independent retailers and traders on a pilot scheme of targeted reductions in car park charges in Ormskirk to boost town centre trade. The council made a surplus of £391,000 and we believe that some of this council tax payer money already taken from us should be used in this way."
The second motion expresses dissatisfaction with the current standards of grounds maintenance being achieved in the Borough, especially in relation to grass cutting; weed control and the upkeep of prestige areas such as entrance roundabouts and calls for a range of measures.
Councillor Owens said, "My mailbox is full of complaints about the current neglect and shoddy standards in grounds maintenance. The Borough looks uncared for and unkempt. Residents are not satisfied and that's why the motion expresses dissatisfaction. The breaking up of responsibility between Borough and County councils and the lack of coordination between them is clearly a factor in the decline. However, officers need to provide much more information and a route forward to improvements and that is what the motion seeks to achieve."