Persistence and Community Effort finally pays off
Lancashire County Council have finally agreed to maintain three roadside planters on Burscough Road in Ormskirk after a two-year campaign from local activist, Jane Thompson which has seen the community adopting and maintaining one of the planters itself during that time.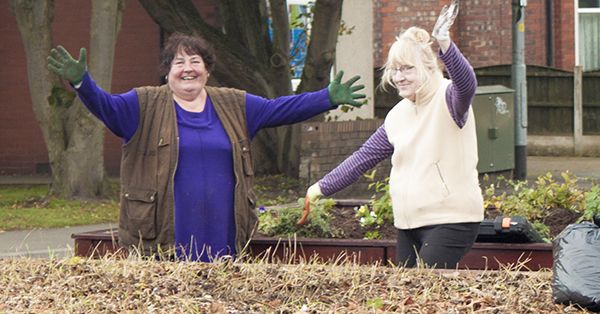 Today, the County council has confirmed that the remaining two overgrown planters will have the top layer of soil removed, due to the types of weeds growing and then fresh topsoil replaced in the next 2-3 weeks. The planters will then be planted up with low maintenance plants by the end of October. The county council also confirmed that they would arranged ongoing weeding of the planters in future.
Jane Thompson reacted with satisfaction to the news. "For two years the county council has tried to wash its hands of these planters. I got so fed up with the appearance of them and with people commenting to me about how unsightly they looked that I arranged to adopt one of the planters and for two years, friends and supporters of Our West Lancashire have looked after it. Only yesterday we planted winter annuals and spring bulbs."
"I only hope that the county council do a proper job. We varnished our adopted planter and the county council need to do that too if the planters are finally going to look cared for."