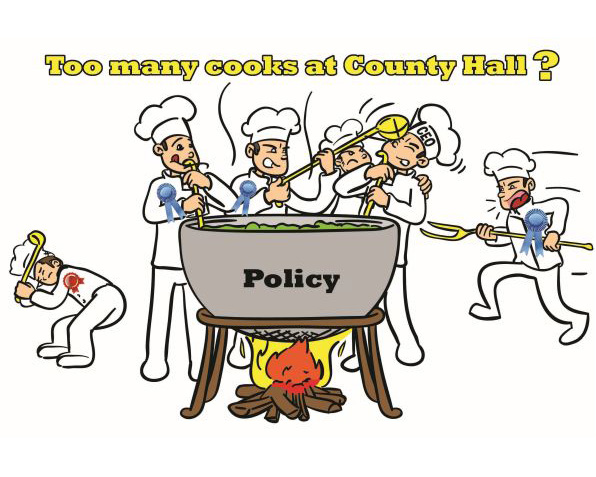 Cut 'jobs for the boys' at County Hall
Three-Quarters of Conservative County Councillors get additional 'Special Responsibility Allowances'
Our West Lancashire have called on the county council to reduce drastically the number of councillors receiving special responsibility allowances after it was revealed that three-quarters of all Conservative county councillors received such an allowance on top of their more than £10,000 a year basic allowance.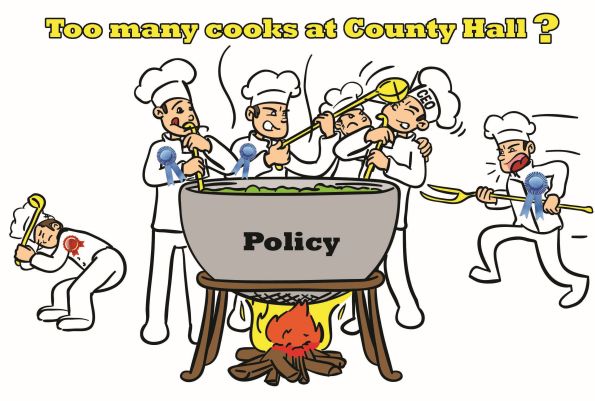 Adrian Owens said that he was shocked when a Freedom of Information request revealed that thirty-three Conservative county councillors receive these extra allowances worth typically £7-8,000 a year and sometimes more. There are currently only 42 Conservative county councillors in total.
The Independent Borough Councillor continued, "Our West Lancashire believe that this is not only a recipe for confusion with "too many cooks" with overlapping responsibilities, but that it's bad for democracy. It excessively increases the powers of patronage of the Council Leader who appoints the councillors to these positions of Special Responsibility. It smacks of 'jobs for the boys' and a way to keep people in line."
Our West Lancashire point out that at national Government Level, the number of paid ministers is restricted, with a maximum of 95 MPs being able to serve as a Government Minister. They are calling for a limit on the number of councillors in top jobs to be set at the county council too.
Cllr Owens concluded, "The county Conservatives have just proposed freezing the wages for two years of the county's lowest paid employees in a move I find unfair. Yet they happily spend taxpayers' money in this way. A responsibility allowance can't be 'special' when three out of every 4 members of the ruling group are receiving it.
We've written to the Independent Panel that make recommendations on county councillor allowances. Sadly, they don't ask the public's view and then they are sometimes ignored by the county councillors. However, we've proposed a limit of 16 councillors getting these special allowances. That would bring the 'chiefs' and 'indians' into a more appropriate balance and save many tens of thousands of pounds."