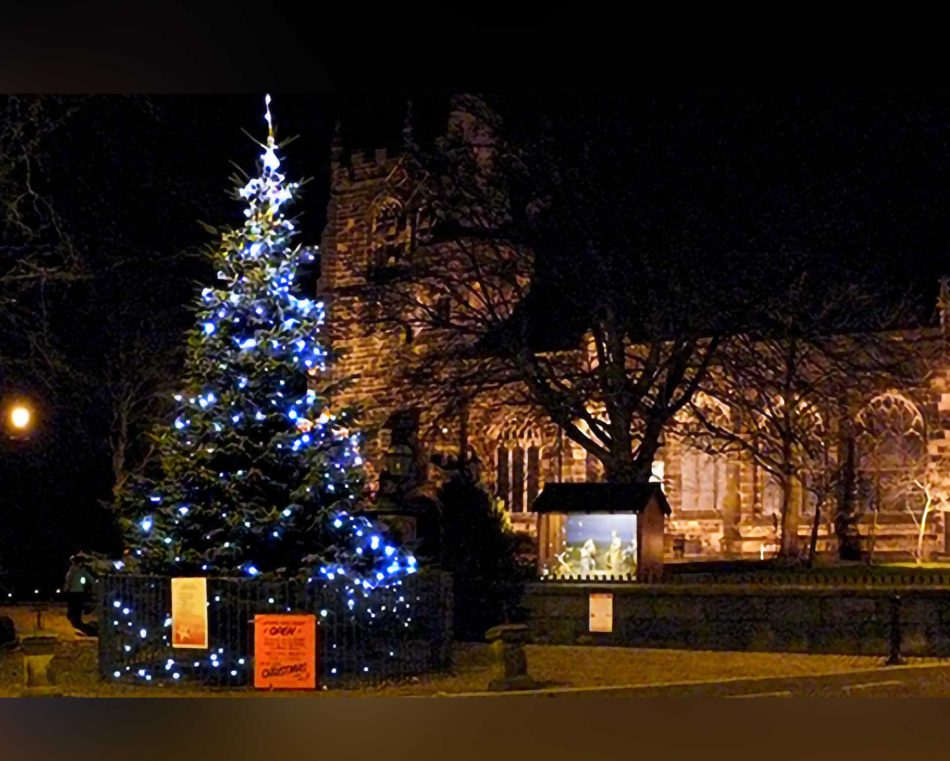 Community Christmas Tree Light Switch On
Ormskirk Parish Church, 5.30pm, Friday 24th November 2017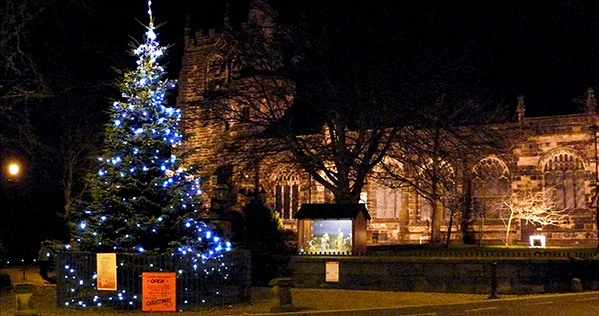 The appeal to raise the funds to reinstate the Christmas Tree by the Parish Church in Ormskirk has been successful and the Community Christmas Tree and Nativity Scene light switch on arrangements have been finalised.
The Light Switch On will take place at 5.30pm. The lights will be switched on by children from Ormskirk Church of England Primary School. The Christmas Crib nativity will also be reinstated at the same time.
There'll also be a Christmas Fair with stalls and refreshments in New Church House next to the Church and Church Street shops will be open so that you can get your Christmas shopping off to a flying start.
Adrian Owens from Our West Lancashire said, "The response from Ormskirk – it's shops, businesses and townsfolk has been phenomenal. We were nervous when we launched the appeal along with our partners, the Parish Church, Scott's Butchers and the Primary school. We needn't have worried though because we have seen donations – large and small flooding in. We've been emptying the collecting tin at Scott's Butchers twice a week. The idea of reinstating the tree and nativity scene with the backdrop of the floodlit parish church with its iconic tower and spire has really struck a chord."
"I want to say a huge thank you to everyone who donated and to local activists Jane Thompson and Mary Wright for their efforts collecting from the town's retailers. Thank you too to Massams Supplies Ltd and P&R Electrical Contractors for offering their services at a much reduced price."
Councillor Owens ended by saying that the Tree Lights switch on event had been timed so as to dovetail with the Council's main switch on event and celebrations the same evening. "We hope to see lots of people at the top of Church Street for our event and then making their way back to the Clock Tower for the main light switch on afterwards."
Read the list of donors here.