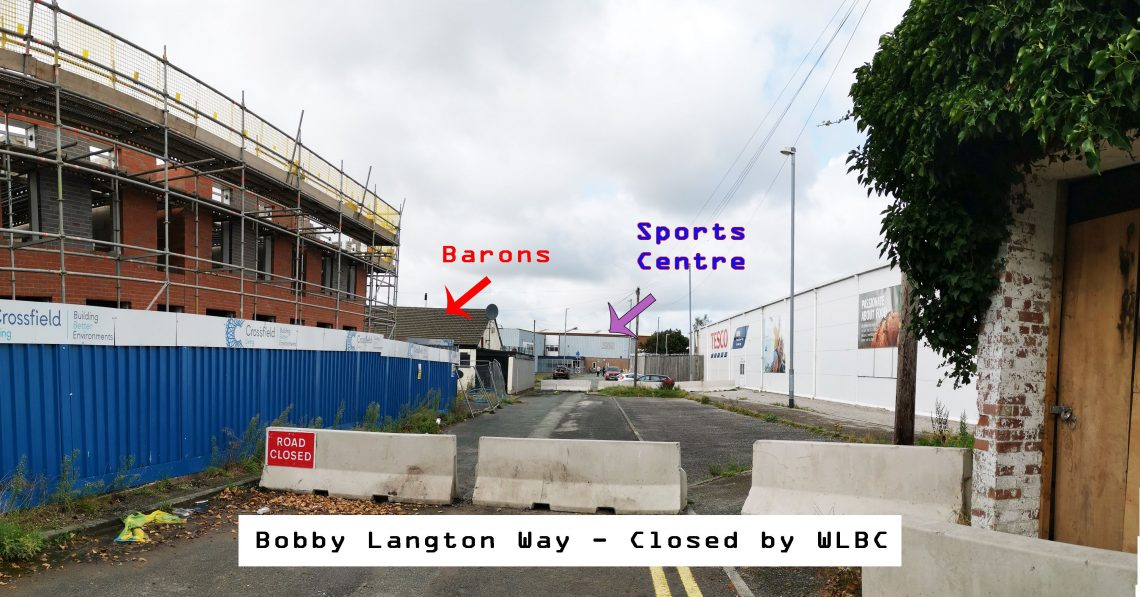 Burscough Business needs Answers and Help
Burscough's OWL Councillor, George Clandon is demanding answers after being contacted by a local business being allowed to fall victim to a stand-off between West Lancashire Borough Council and Burscough Football Club.
Independent Our West Lancashire Councillor, George Clandon was contacted by Brian Sewell of The Barons Club after becoming the innocent victim in a dispute between the two organisations.
Burscough FC applied for permission to build their new ground in 2015 (granted in 2017), but Burscough FC had not secured access to the site. However, the project continued. Unhappy with this arrangement, WLBC have chosen to block off Bobby Langton Way, as the road is unadopted, and they are not obliged to keep it open.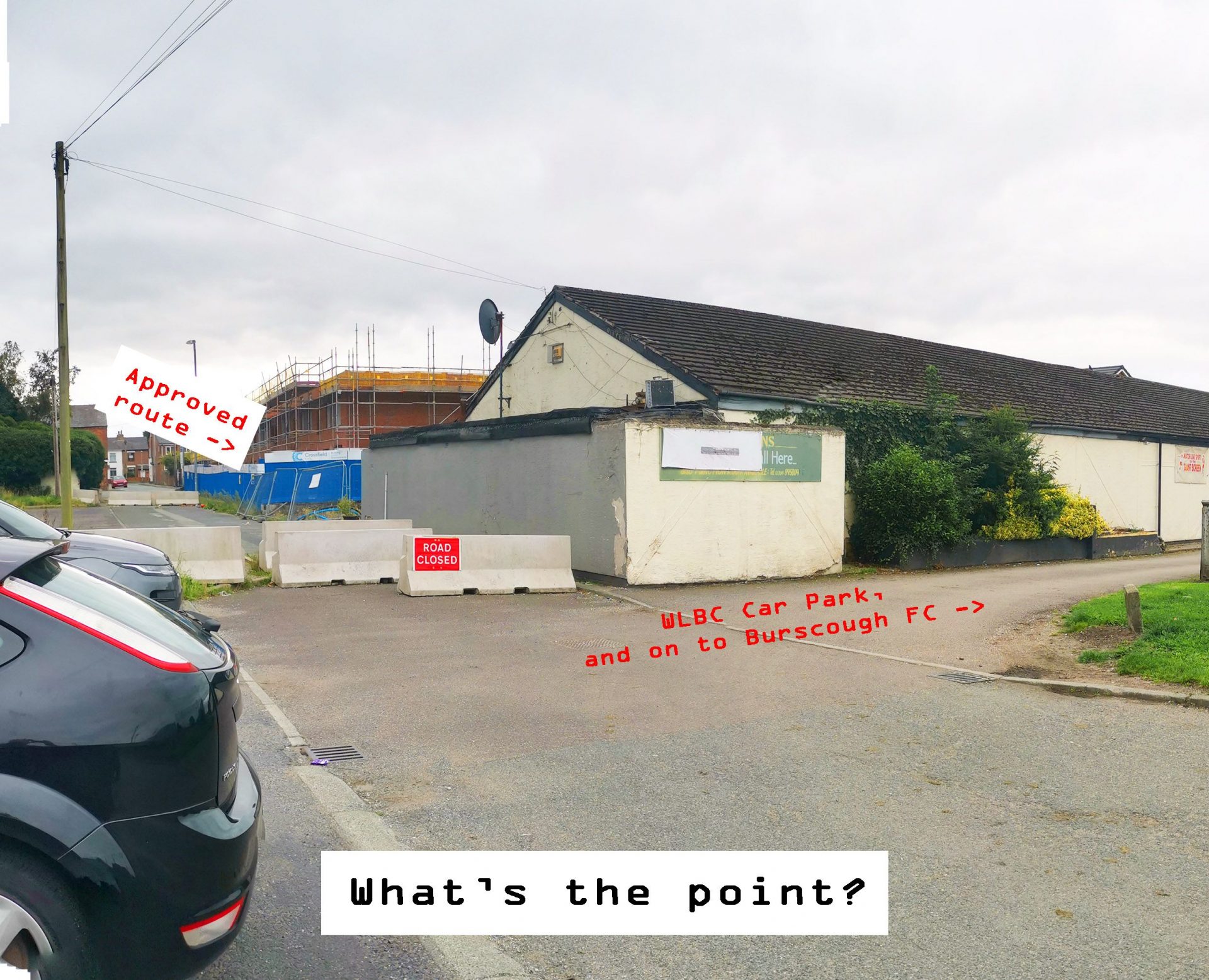 Councillor Clandon said, "When the Council blocked off Bobby Langton Way, it seems no thought was given to the impact on the Barons as a going-concern. It doesn't seem to have achieved much else either.  The Club has been left high and dry, and the area around the Barons is looking increasingly dishevelled and not like the home a business can be proud of."
The Burscough West councillor continued, "Mr Sewell has asked the council for answers, and I've replicated those efforts, but to no avail.  The Council's Chief Officer has replied, but the response revealed nothing.  What's going on West Lancashire Borough Council? Is Mr Sewell's business simply collateral damage in this stand-off? Is there really a need to block off the whole road?"