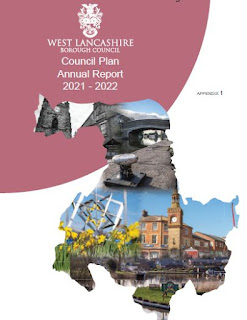 Council Plan Annual Report Rejected by Councillors
Glossy document didn't reflect reality
West Lancashire Borough Councillors rejected the Council Plan Annual Report at the July council meeting on Wednesday evening. This is the first time the Annual Plan Report has been rejected.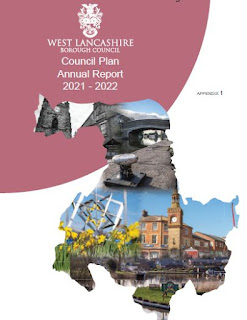 There was criticism by councillors of key omissions from the report. OWL Councillor Adrian Owens highlighted a catalogue of concerns ranging from poor staff morale; high staff turnover; auditor concerns over financial controls on projects; and delayed approval of the annual accounts. Councillor Owens also highlighted the further delays to the Local Plan Process caused by almost all staff in the Planning Policy section leaving the council.
Councillor Owens said, "I've been a councillor for 23 years. Never in that time have I had council staff approach me on a confidential basis – whistle blowers if you will, until this year. This year it happened twice. I advised use of the formal whistleblowing policy in both instances. I don't minimise the enormous step it is for a council employee to contact a councillor about internal matters and so to say I was taken aback by this course of events is a large understatement. It's clear to me that staff morale is not what it should be and we all need to work to address that. Indeed, staff turnover was very high last year and I know of more than one staff member who didn't leave for better terms and conditions."
He concluded, "An Annual Council Plan Report needs to be more than a PR document. It needs to honestly reflect the challenges the council has and the corrective steps to be taken. I am afraid this report does not do that."
Councillors voted 26-24 to reject the Council Plan Annual Report.
Councillor Owens' speech to the meeting can be read at: https://marchtoresidentsbeat.blogspot.com/2022/07/why-i-couldnt-vote-to-approve-council.html