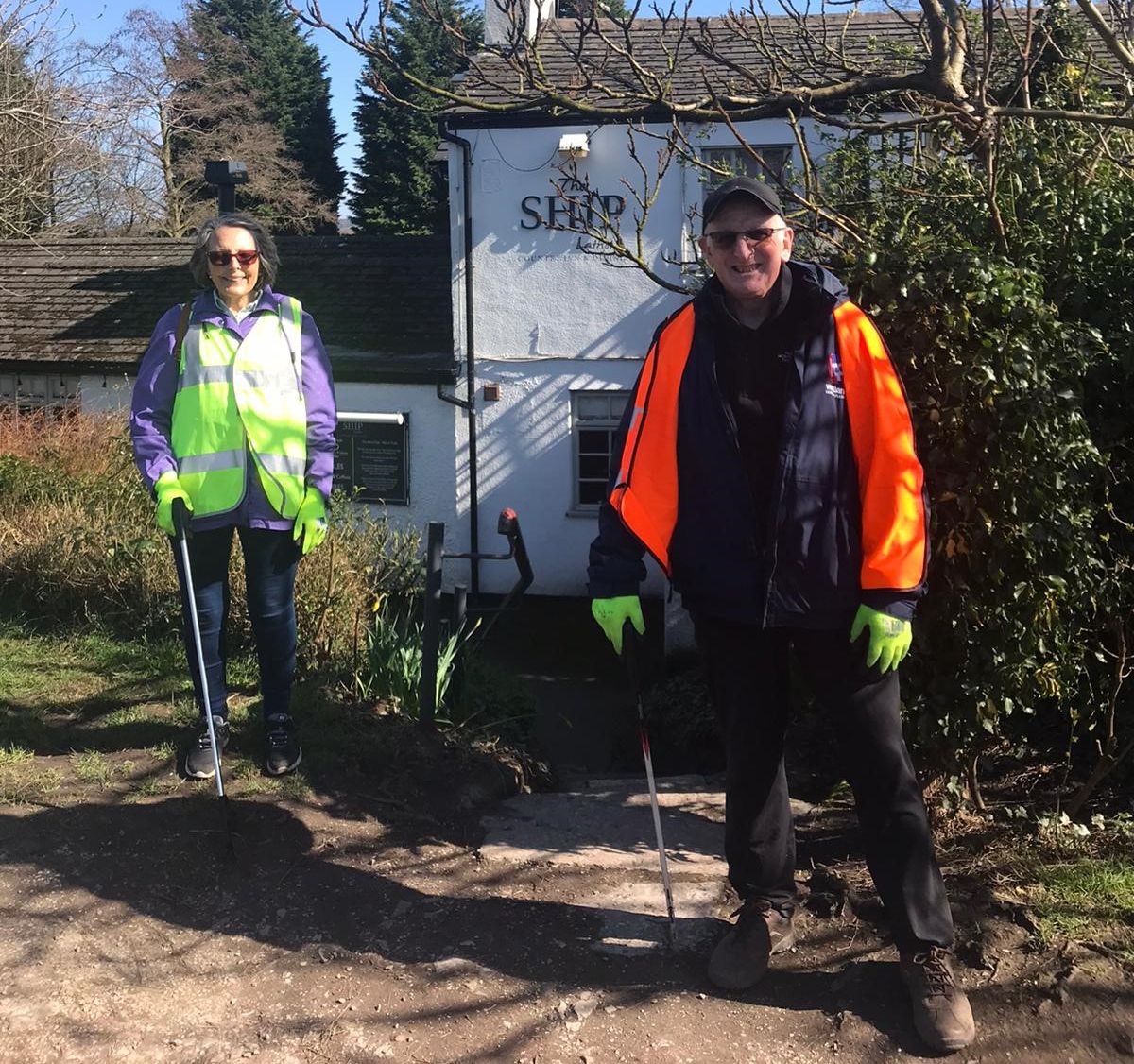 George was elected as a councillor for Burscough West in May 2021. His contact details are here. He has been appointed to sit on the Flooding and Drainage Working Group.
George Clandon is a proud Burscough man, born and bred, being brought up on the Manor Road estate and attending Burscough Methodist school and then the Secondary Modern, now Priory High. He's married to Mary, and has three grown up children and six grandchildren.
On completion of his education he joined the Royal Navy spending 10 years serving Queen and Country, as an engineer. On completion of his time in the Navy he eventually started his own Heating and Plumbing business and spent 45 years working predominantly in West Lancashire.
George is very enthusiastic about local football and watched Burscough FC for many years with his son and spent ten years on the committee of local amateur side Burscough Richmond.
Latterly in the last three years, George, along with others, formed Burscough Litter pickers and have grown to more than 30 members, working hard to keep the village tidy.
George wants to have an influence in the design of Burscough. He says, "We want to be heard and have more input as to what happens locally. Too often no one has listened in places of authority and the consequences have been catastrophic with flooding the main theme. The house building in Burscough has to be sensible with the infrastructure planned and built beforehand.
With the population of Burscough increasing schools are important, we were promised a new High School with previous planning applications, where is it?
The A59 main trunk road from Preston to Liverpool, is an accident waiting to happen, with maintenance work taking too long to complete and the road looking like a patchwork quilt.
An improvement to the train station at Junction Lane. This line must be improved to a double track as it once was and electrified. It will be a challenge, but worth pursuing.
The other obvious questions are, with the increase of folk moving into the area, the pressure on the health centre increases. We have numerous barbers in the village, but not enough doctors and dentists.