Victory for People Power – Thank You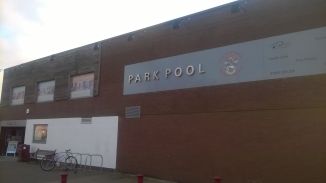 It has now been confirmed publically by both main parties that Park Pool will NOT be considered for closure.
This is a victory for you, the people of Ormskirk and those further afield, who spoke out clearly saying No by signing our petition.
There is no doubt that Park Pool had been under threat. The council report suggesting possible closure had apparently been around in the council since June, but it was kept under wraps. Ormskirk councillors were not allowed to see it. However Labour councillors had considered it in July and again in September and yet still allowed the closure threat to remain when the document went public this week.
On Tuesday, the council published the official report saying that Park Pool would be considered for closure. By Thursday, concerned residents were signing the petition at the rate of one a minute and the Council Leader was backtracking and saying on Radio that he didn't want to close Park Pool and was looking at all options.
Finally on Sunday both main parties made a clear commitment not to shut Park Pool.
Let's be clear: They would have closed it if they could have got away with it. Earlier in the summer, Our West Lancashire moved to protect local leisure facilities by having them declared community assets. The foot dragging and delay of the council in response which ended up breaching the law – convinced us of this.
You have shown them clearly that they won't get away with it. Thank you again for signing our petition. People power has won the day for a change.
Ian Davis
Jane Thompson
Councillor Adrian Owens
Our West Lancashire