Get in the Know on Planning
Want to be kept in the know about planning applications in your neighbourhood?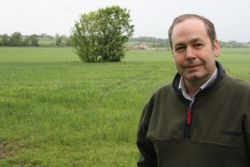 Thanks to a council motion tabled by Our West Lancashire councillor, Adrian Owens and seconded and supported by other councillors who departed from the party line, a powerful new planning information tool has been made available to residents.
Has the first time you've been aware of a new development in your street been when you've seen the builders move in? Do you know that if a development is proposed for next door but one to your property you will probably not be officially informed by the council? Surely I'd be told about a development application on that field just down the road? Actually, almost certainly not.
The poor notification of planning applications to residents is a constant complaint we receive which was why we moved the motion at full council. During the debate on our motion, planning officers announced to general surprise that the current online planning database system allowed residents to pre-register to be notified of applications in their area. Adrian Owens quickly requested the guidance on this and now this has been received we are pleased to promote and distribute the guide that puts you in the know at last.
We are starting to trial the system ourselves and it does take a little basic computer knowledge, but if you've registered online for another service then it is very straightforward and when a planning application is submitted in the area you have stated is of interest to you, then the planning system will automatically send you an email notification. No more discovering too late about that new development in your neighbourhood.
Want to be in the know about planning? Send us an email requesting the Guidance document and we will send it to you by return.
Our West Lancashire – Putting Residents First and Foremost