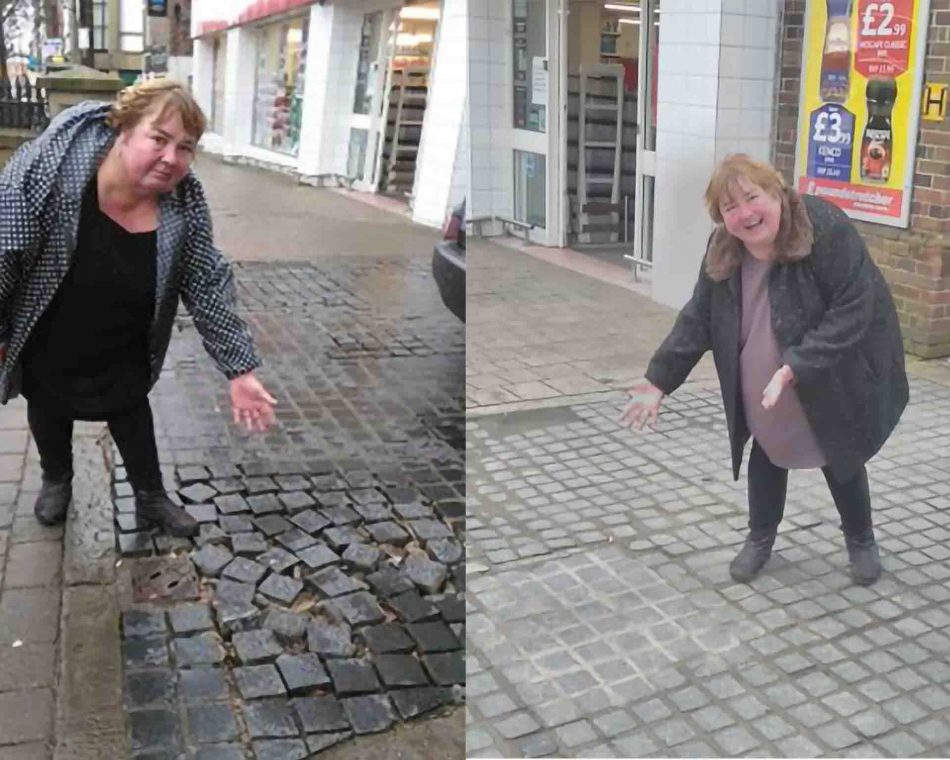 Town Centre paving 'an obstacle course in places'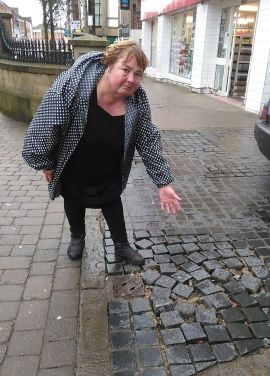 Ormskirk's pedestrianised areas are 'an obstacle course in places' due to the backlog of repairs required to cobble sets and paving slabs in the main shopping streets say Our West Lancashire.
Jane Thompson, the Group's Scott Ward Spokesperson said they had received many comments from local people about the poor state of paving in the town centre and reports of people stumbling and falling.
Ms Thompson said "A fall for a frail, elderly person can be life-threatening. It is simply not good enough that paving repairs are taking so long for the County council to deal with. We even raised the matter with the Borough Council Chief Executive in a meeting in September, for her to raise with senior managers at the County Council, yet the situation has worsened further since then."
Ms Thompson highlighted the loose cobbles outside Poundstretcher on Church Street as one example where she is pictured above. She said, "The cobbles are so loose they can be lifted out by hand. There are deep gaps between them and some of them are protruding. Poundstretcher's manager raised it with one of my colleagues only this week, but there are also other areas of badly damaged paving in Aughton Street and Burscough Street."
The Ormskirk activist concluded by saying that she had written to the County Council about the problem requesting action.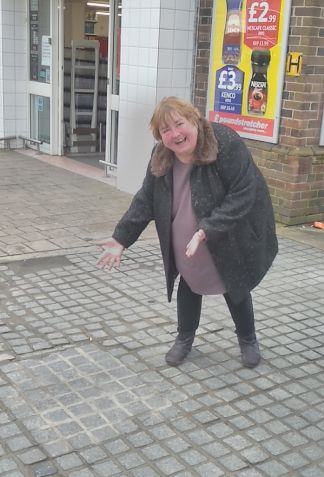 Update: 17th February 2018 – Jane's intervention has resulted in the cobbles being repaired after a previous long delay.