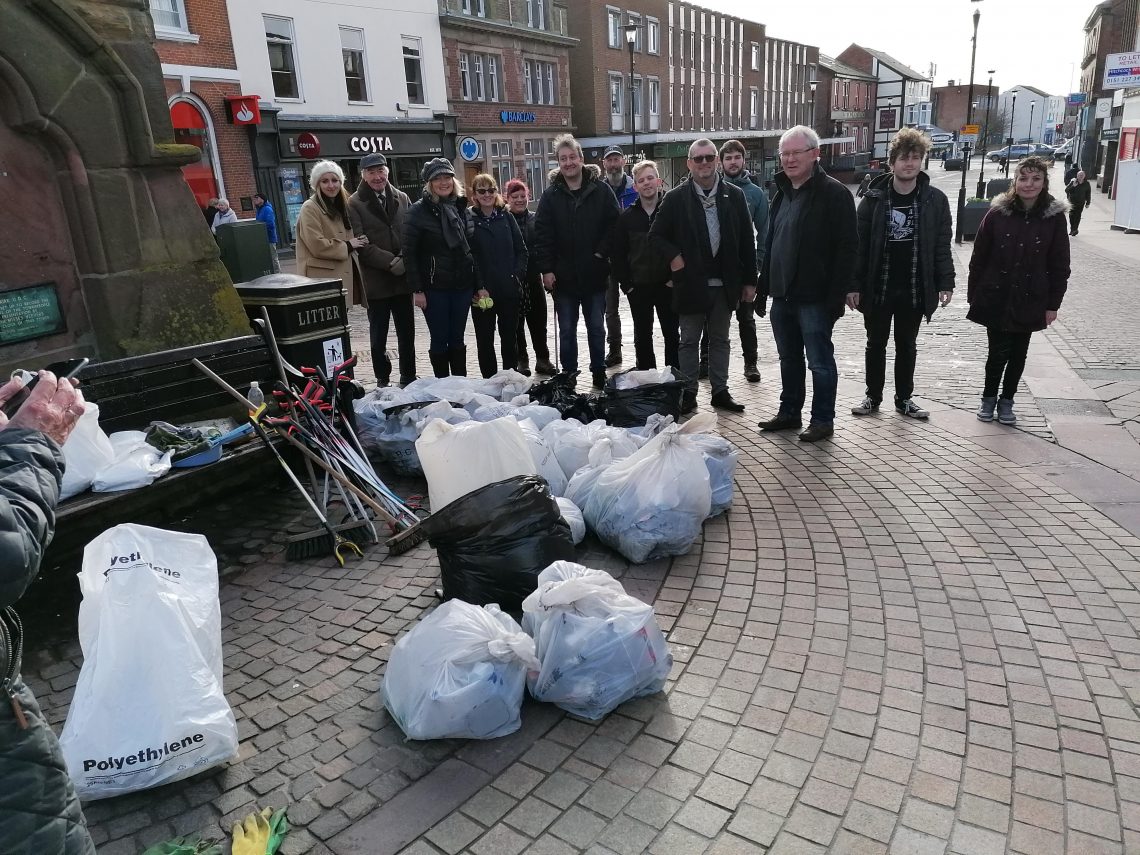 Another Successful Ormskirk Town Centre litter pick but Councillor says retailers must play their part
Around 15 community volunteers spruced up Ormskirk town centre including alleyways; backs of shops and near the stations in another event organised by Our West Lancashire on Sunday (2nd February). Permanent residents were joined by members of Edge Hill University's Sustainability Society.
Community Action Organiser for Our West Lancashire, Kate Mitchell (pictured below) said "I was delighted at the good turnout from local people and very pleased to welcome Edge Hill students.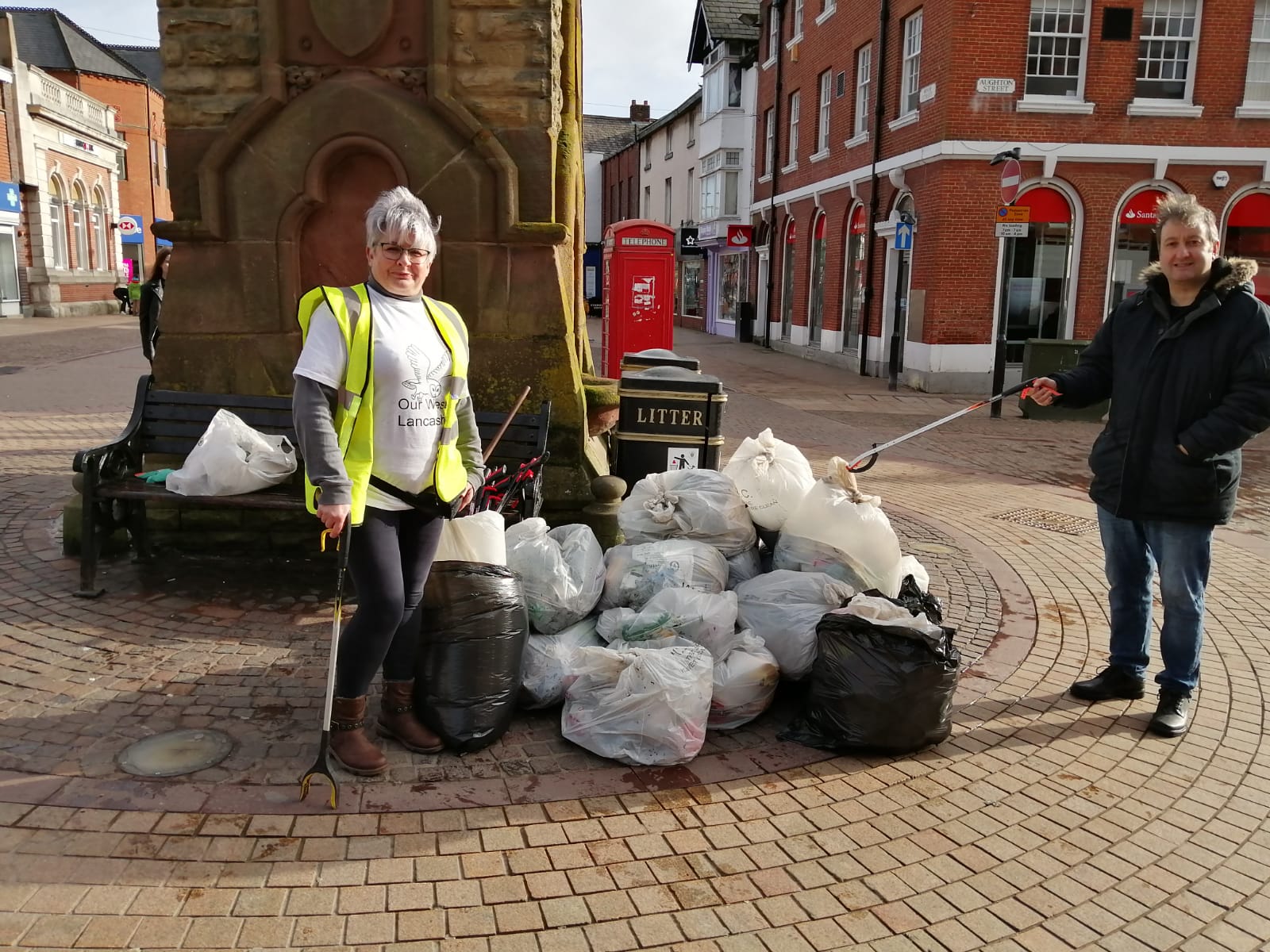 Ormskirk's alleyways are often the first impression visitors get of the town as they walk from car parks into the shopping streets. As with past litter picks, I was appalled at the amount of litter we collected. There is more that the town's retailers could and should do to keep the area around their own businesses clean and tidy. I often have to involve the council if a retailer is being particularly negligent over their waste. Hopefully, after this litter pick, we can work better together – council, businesses and residents keeping the town centre a clean and pleasant environment."