Ian Davis – Rest in Peace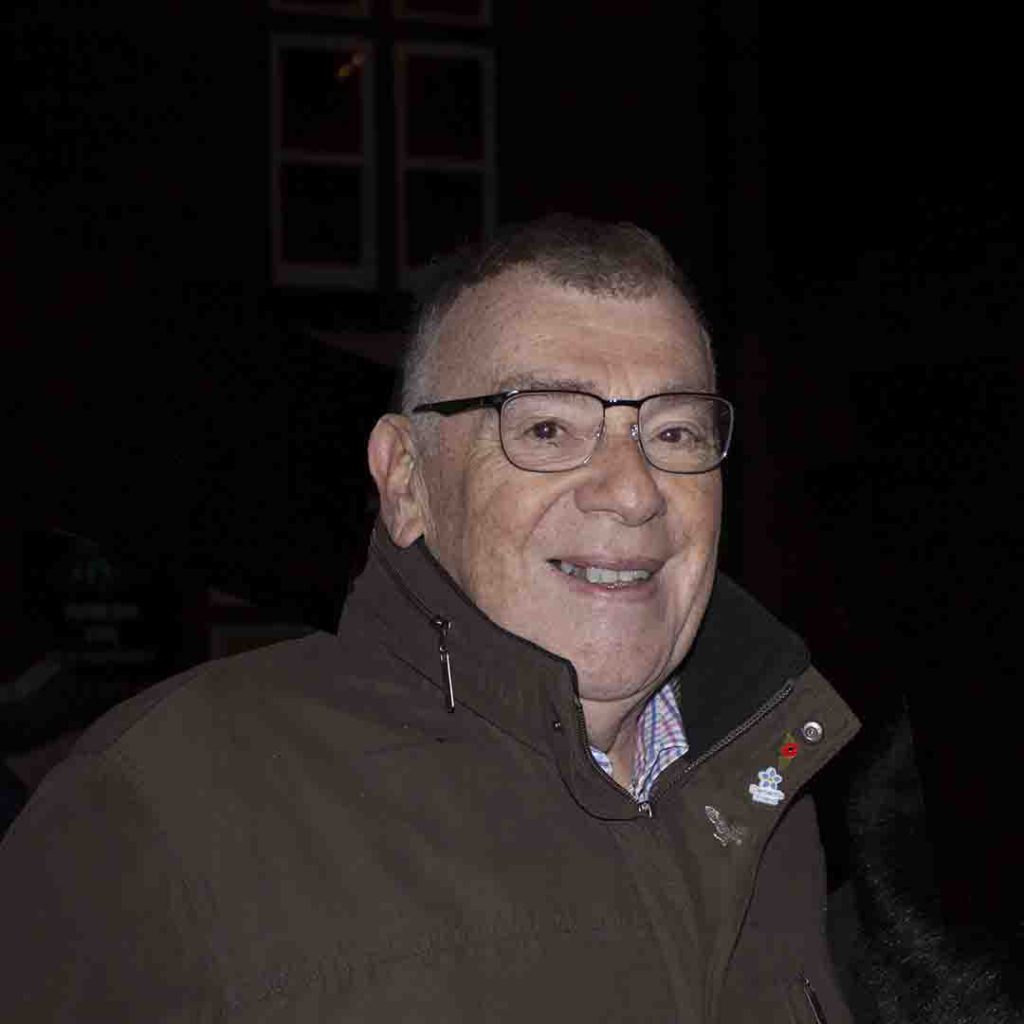 Ian sadly died on 3rd April 2023. OWL Chairman, Adrian Owens gave the following eulogy at the celebration for Ian's life at St James', Westhead.
Ian Davis was my colleague in OWL, but much more than that, he was a dear friend. My path first crossed with Ian around 15 years ago, when his love for Tish brought him to Westhead from his native East Lancashire. He threw himself into local life in so many ways, from deputising for Father Christmas at the Christmas Fair to serving as a parish council clerk.
Ian had a strong moral compass, and so when, in 2014, the local Conservative group chose short term gain over doing the right thing, Ian was one of the three musketeers along with Cllr Jane Thompson and myself who launched Our West Lancashire in January 2015. He became a councillor in 2017 and three times, local residents placed their trust in Ian to represent them – and that trust was well placed. Ian brought his wealth of business and life experience to the role. He was an astute judge of character and as my deputy, his advice was always sound.
Ian was a native of East Lancashire and a keen Burnley supporter. In his younger years, he was a talented footballer playing centre forward and also played Lancashire League cricket.
Ian was a qualified accountant and continued to practice, never 'hanging up his ledgers'.  January was always a busy month as he dealt with dozens of self-assessment returns.  I know he regularly helped out local residents with financial matters at reduced or no charge.  His financial stewardship of Westhead Village Hall has transformed the community facility after it was threatened with closure, and the Hall will stand as a reminder of Ian and his talents for many years to come.
Ian was not one to blow his own trumpet, but Ian held senior roles in business including being a former Managing Director of a UK PLC, Thomas Robinson and Son who made flour milling machinery used locally here at Ainscough Mill in Burscough but also around the world. He travelled extensively globally in the role and to the City of London. Peter Baring from Barings bank was a personal friend of Ian's.
When I used to pop around to Ian's home, I'd find him sat in his office, also known as the kitchen table, with a pile of paper and on occasion Ian would recount one of his stories of the scrapes he got into on his international travel.
There was the time he was on a flight and volcanic ash caused all the plane's engines to stall and the plane began to plummet. Thankfully they managed to get an engine started and to make an emergency landing. Or the time in Nigeria just before Christmas one year when some Army Generals and Government bigwigs were struggling for a flight out for the holidays and so Ian and some other passengers were chucked off the plane at gunpoint. Desperate to get home for Christmas in true Chris Rea style, Ian managed to get a flight to Zurich and from there home to his family.
His tales of selling Robinson's machinery in Iran are the best though. There would frequently be problems at the last minute getting paid but Ian had to make sure he came back with the goods – there were wages to pay each Friday in cash in those days.
He recounted the story of having to take payment in cash in a large variety of foreign currencies and bringing a suitcase filled with this cash back to Barclays Bank in Rochdale who when he opened the suitcase their panicked faces were such that they quickly rushed and locked the doors of the bank, closing the branch while they counted and deposited the cash into Robinson's account.
Or the very best story, where the situation was so bad in Iran that after striking a deal and being at the airport about to fly home, he was tipped off by British Embassy staff that he and a colleague were about to be arrested on trumped up charges. He then had to hole up in the British embassy for two weeks. His colleague somehow managed to escape in the cargo hold of a plane, while Ian dressed up as a local and was driven in a jeep with armed guard several days overland to the Turkish border where he was promptly arrested and deported back to the UK. Apparently after that trip through the desert in the jeep he didn't smell so good and no one wanted to sit next to him on the plane! On his return, he and his colleague were then interviewed and appeared on Brian Walden's Sunday Current Affairs programme, Weekend World.
Such was the full life that Ian Davis led. I've received many condolences since Ian's death and many have made the same comment. Ian was always cheerful or Ian was always smiling. Eleanor Roosevelt apparently said "Happiness is not a goal. It's a by-product of a life well-lived." And we can say that about Ian's life – it was well lived. Rest in Peace, my friend.